EA Pip Scalper Possible Issues Explained
As you may know, the EA Pip Scalper app is a brand new Forex autotrader that was just released this week. For those of you who don't know, this is a fully automated FX trading system, one that can produce real profits. It's designed to trade all currency pairs on all timeframes, and users don't have to do any of the heavy lifting themselves.
We know for a fact that the EA Pip Scalper is very user friendly, that it is versatile, and yes, that it is profitable too. This has to be one of the most advanced automated trading apps for Forex around at this time. With that being said, some people may have issues with it.
There are a number of possible EA Pip Scalper issues, problems, and errors that you may encounter. Today, we are here to help you solve these issues and explain how to solve the most common problems that you may be having. If you are stuck or having issues, this guide is something you need to take a closer look at.
Not only are we here to solve issues that you may be having, but we also want to help answer some of your most pressing questions about it too.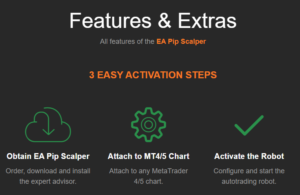 License Verification Error – What do I do?
So, you have gone to the official EA Pip Scalper website, you have downloaded the file, unpacked it, and copy and pasted it into your MT4 or MT5 trading platform. However, if you don't go about this the right way, you may receive a license verification error.
To avoid this license verification error, first off, after you have downloaded the bot, you need to go to the top menu in MT4 or MT5, click on file, then click on "open data folder" then, if you are using MT5, click on "MQL5", then click on "experts", then click on "advisors", and then paste the bot into this folder.
You can then drag and drop the bot onto any Forex chart to have it execute trades (make sure to click "allow autotrading"). Now, with that little window open, you need to go to the "inputs" tab, and you then need to paste your license key, which you get on the website when you first download the bot.
If you are still seeing an error here, you can try going to the "tool" tab at the top menu, then click on "options", and go to the "expert advisors" tab, and make sure that the last two options/boxes are ticked (allow DLL imports/allow web request). All you need to do if you still have an error, is to copy and paste the website url into the allow web request section.
Best Times to Switch the EA Pip Scalper On?
Something you may not know about the EA Pip Scalper system is when the best time to let it run is. Yes, there is a good time to turn it on, and an ideal time to turn it off. Remember, the current market conditions and daily market volatility will affect the performance of the bot to a certain degree.
For one, remember that there is no Forex trading on the weekend, so automatically, make sure to turn it off over the weekend. With that being said, the most profitable days for Forex trading are Tuesday, Wednesday, and Thursday. Another thing to keep in mind here is that if you see 3 bull fundamental news for a certain currency or pairing, it's best to avoid trading that as well.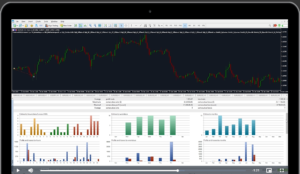 Is There a Minimum Deposit Required?
Some people have been wondering if there is a minimum deposit required for your broker in order to use the EA Pip Scalper. Folks, the really cool part here is that you only need $100 in your trading account to use this bot. This is one of the lowest minimum deposits required by any such Forex autotrader, thus making it ideal for newbies and for people with limited cash flow.
Firewall & Antivirus Can Block the Bot
If for some reason the bot is not running, something that may be happening is that firewalls or antivirus programs on your computer may be blocking it. This is quite common, and yes, it's a good safety feature for your computer to have, but these may also stop the bot from running. Therefore, if you are experiencing this issue, you need to open up your firewalls and antivirus programs, and make sure that the EA Pip Scalper is an accepted app that is not blocked.
Today is Big Market Crash…. Should I Trade?
If you see that the market is experiencing a big downturn, or even a crash (by checking a fundamental calendar), then it is best to not trade on that day. If you see a big market crash, switch the EA Pip Scalper off and wait until the following day to trade.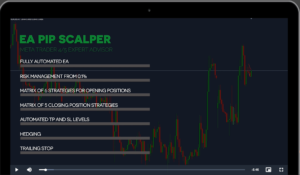 If I Switch of the EA Pip Scalper, Will I Still Make Profits?
Something that may be causing a bit of confusion in regards to the EA Pip Scalper app is if it will still make profits even with the app shut off. The important thing for you to know here is that when the software is shut off, it will not execute any new trades.
However, if there are any trades that are still open when the but is shut off, those will continue. Yet, the issue is that if you shut the bot off with trades open, the bot will not be able to close the trades, and this is very risky and may very well lead to losses. So, it is best to not shut the bot off if there are open or active trades.
EA Pip Scalper Issues & Problems – Final Thoughts
Folks, if you need a good way to trade Forex automatically, without having to do any of the hard work yourself, we would definitely recommend checking out the EA Pip Scalper. Today, we have done our best to help solve any issues that you might be having. Keep in mind that we will be doing another EA Pip Scalper FAQ article, a part 2 if you will, that will answer even more of your pressing questions about it. For a more detailed review of the EA Pip Scalper, check out our initial platform review right here. 
CLICK ON IMAGE BELOW TO SIGN UP