EA Pip Scalper Questions & Answers
The EA Pip Scalper is the best new Forex autotrader out there, but people have questions about it, and we are here to answer them.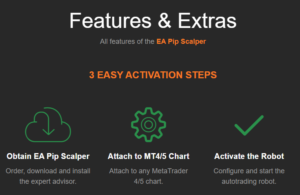 What Can I Trade with the EA Pip Scalper System?
Some people are wondering if the EA Pip Scalper can trade everything. Well, the simple answer here is that this bot is designed to trade Forex currency pairs. It does not trade stocks, commodities, or anything else, just Forex. However, the advantage here is that this Forex autotrader is for one, very accurate, more accurate than anything else out there at this time.
Second, this software has the very rare ability to trade all Forex pairs on all timeframes. Most other trading apps out there can only handle a few pairings on a few timeframes, but not this one. The EA Pip Scalper can trade every Forex pair on every timeframe, and that is rather impressive.
Where Do I Use this Forex Autotrader?
People have been asking whether or not the EA Pip Scalper is a standalone program. The answer here is no, this application is designed for use on the MetaTrader 4 and MetaTrader 5 trading platforms. It cannot just be used on its own, but must be installed on the MT4 or MT5 platform. This software generates signals and executes trades using MetaTrader.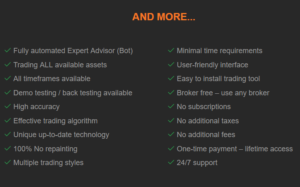 How to Install EA Pip Scalper?
One of the things that has been causing some confusion about this new autotrader is how to install it. Well, one thing that needs to be reminded of here is that this app functions only on the MetaTrader 4 and MetaTrader 5 platforms, so you will first need to install one of the two.
Afterwards, you need to visit the official EA Pip Scalper website, make a payment, download the app, and then install it on the MetaTrader platform. For detailed installation instructions for this Forex autotrader, check out this detailed guide, as well as the installation guide video that we have included below.
Can I Change Trading Settings?
A really neat aspect of the EA Pip Scalper autotrader is the fact that you can indeed change the settings. Sure, it comes with great default settings that work wonders to put money in pockets, but if you wish to do so, you can always customize the bot to meet your needs.
Literally everything that could be customized here can be altered. You can change everything including the currencies being traded, lot sizes, stop loss and take profit, risk level, and so much more. If you are a newbie, we would recommend using the default settings or custom settings. If you are a seasoned trader, you can always try changing the settings to better suit your needs.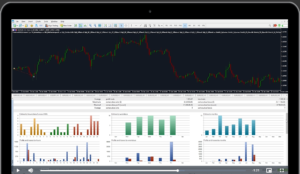 What About EA Pip Scalper Custom Settings?
Above, we talked about how there are specific custom settings for this autotrader. Yes, this is true. The cool part about the custom settings for the EA Pip Scalper app iWs that you don't actually have to change anything on your own. On the official website, you will see a reports sections, and within this section, you will see 3 specific custom settings links. These custom settings are designed to optimize the results produced by trading accounts with various balances on them.
One of these custom settings setups is designed for $100 trading accounts, the second is designed for $1,000 trading accounts, and the third is designed for $10,000 trading accounts. These custom settings have been tested thousands of times and they have been proven to be the best settings to maximize profits based on those initial investment amounts. To find out more about these EA Pip Scalper custom settings and how to apply them to your copy of the autotrader, check out this guide.
How Much Does the Scalper Bot Cost?
Of course, people are a little weary about paying a bunch of cash for a new Forex autotrader that most people have not yet heard of. Yes, seeing as there are so many scams out there, it is understandable if people are a bit weary. However, what we can say here, without a shadow of a doubt, is that the EA Pip Scalper really does work as advertised.
The cost of the bot is $399, which is actually a very low cost. If you consider how profitable the bot is, you can make back the cost of it in a single day of trading. Moreover, don't worry, because there are absolutely no hidden fees to speak of. There are no hidden fees, no membership fees, no commissions, and nothing else. Once you make the initial purchase, you will never have to pay another cent again.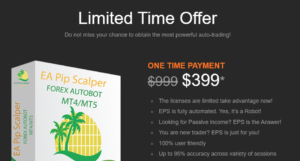 What Do I Need to Trade with the EA Pip Scalper App?
There are a few things that you will require in order to trade using this software. First off, you will need either a computer or a high performance tablet or smartphone. Second, you will need a constant and reliable internet connection. You will also need $399 to pay for the software.
You will also need to ensure that you allow your firewalls and antivirus apps to accept this software. You will also need to install either MetaTrader 4 or MetaTrader 5 onto your computer. Finally, you will need at least $100 to begin trading, and of course, you will need an account with a broker too.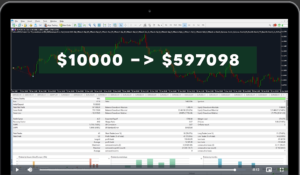 When Do I Trade with this Software?
The best time to trade with this app is on Tuesdays, Wednesdays, and Thursdays. The Forex market is closed on the weekend, so there is no point on letting it run on Saturday and Sunday. Moreover, while you may allow the EA Pip Scalper to run on Mondays and Fridays, those days can be quite volatile. Your best bet at making the biggest profits are on those 3 middle weekdays.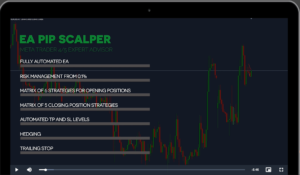 EA Pip Scalper FAQ – Final Thoughts
There you have it folks, all of your most pressing questions answered. Stay tuned, as we will be doing more EA Pip Scalper updates in the near future.
CLICK ON IMAGE BELOW TO SIGN UP