Learning Forex with Income Mentor Box
Would you like to become a professional Forex trader and start making real money every day? Yeah, trading currencies can be super lucrative, especially with Income Mentor Box in your corner. The Forex market is absolutely massive, it's super liquid, it's volatile, and it's the perfect place to make your fortune.
With that said, FX trading is not easy, and it is quite risky too. To be a successful Forex trader, you need to have a certain knowledge base. Simply put, if you don't know what you are doing, you will end up losing big. Of course, this is something that needs to be avoided at all costs.
When it comes down to it, one of the best ways to learn everything there is to know about Forex trading is with the Income Mentor Box Day Trading Academy. If you want to learn how to trade FX, Income Mentor Box is the place to be. Let's take a closer look to see what this awesome day trading academy is all about.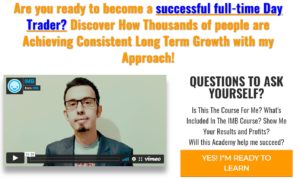 What is Income Mentor Box?
In simplest terms, the Income Mentor Box Day Trading Academy is an online school for aspiring traders. This is a full length and fully comprehensive Forex trading course that consists of many modules and dozens of intuitive lessons.
By the end of the course, you should know everything there is to know about Forex. Keep in mind that while the main focus is on Forex, it does also include some education on stocks, cryptocurrencies, and more.
When the course is done, you should be able to trade Forex profitably all one your own. The cool thing about IMB is that you can work through it on your own time. Some people finish the course in a couple of weeks, whereas others take several months. This is the cool part, that you can take your time and learn however fast works best for you.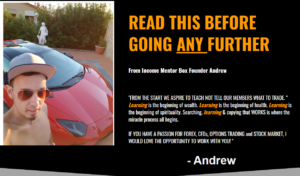 The Leader of IMB – Andrew. A
What we want to touch on here is who the leader of Income Mentor Box is. The leader is Andrew A. This is a man who has been trading Forex and other markets for just about a decade now, and in that time he has managed to attain great success.
Andrew is not one of those self-proclaimed trading gurus. Rather, he is the real deal. A normal person who just happens to be an excellent trader, and who has decided to share his knowledge with the rest of the world. When it comes down to it, there is no one else we would rather learn Forex trading from than him.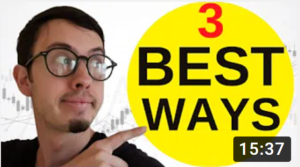 Perfect for Beginners!
If you are scared of Forex trading, and you are intimidated by it, rightfully so, then Income Mentor Box is definitely the best place to learn it from. The reason for this is quite simple, because Andrew has done his best to make the course as easy to understand as humanly possible.
Of course, there are some fairly complex aspects of Forex trading, but through the use of live videos and live trading examples, Andrew makes all of these concepts very easy to understand.
For the most part, you can actually follow along with Andrew, so you can learn by watching and by doing. This is the perfect course for beginners with no prior knowledge of Forex or trading in general.
Income Mentor Box – A Sneak Peak of the Course
We aren't going to go too deep into the Income Mentor Box course curriculum right now. However, what you need to know is that there are 5 modules, each of which contains up to 12 lessons, for a total of 55+ full length trading lessons.
Each lesson focuses on a specific topic, and of course, it starts off with the basics and then works its way up from there.
Take a look at the screenshots included below for a sneak peak at the full course curriculum. It may seem like a whole lot of material to cover, but once again, as a member, you have full lifetime access, so you can take as much time as you need with each lesson.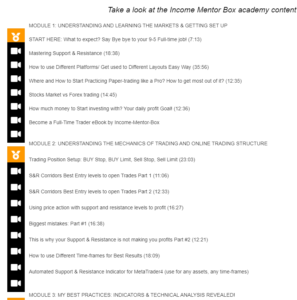 Free Income Mentor Box Forex Signals
Perhaps one of the best aspects of the IMB Day Trading Academy is how when you join it, you also get free and full access to a complementary Forex signals service. This Forex signals service will provide you with as many as 20 free Forex signals per day.
All you have to do is wait for the signals, and then copy and paste them into your broker or trading platform of choice.
Therefore, not only will Income Mentor Box teach you Forex trading, but it also provides you with an easy and relatively foolproof way to make money, even before you become a Forex pro. Moreover, these signals are very accurate, up to 95% of the time in fact, which means that making profits is more or less guaranteed.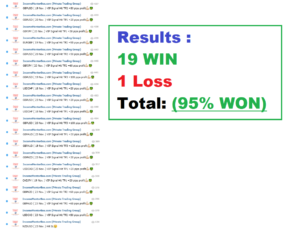 How Much Does it Cost?
What you probably want to know now is how much Income Mentor Box costs to join. Well, the price here is a flat $299. With that payment, you become a full lifetime member of IMB. Yes, this is a onetime payment, and no, there are never any other, additional, or recurring fees of any sort. A single payment of $299 grants you full access for life, both to the IMB course and the Forex signals group.
People Have Great Things to Say!
In case you are wondering how happy people are with Income Mentor Box, just check out the screenshots that we have included below.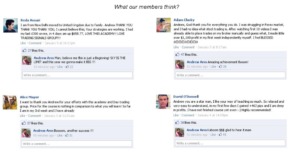 Income Mentor Box Review – Final Thoughts
The bottom line is that if you want to become a professional and profitable Forex trader, Income Mentor Box is the place to do it. With a great teacher and a fully comprehensive curriculum, not to mention a free Forex signals service, all for a very low price, you can't go wrong.
CLICK BELOW TO JOIN INCOME MENTOR BOX AND START MAKING REAL PROFITS!