MetaMax Token ICO Coming Soon!
If you are looking for something new and exciting to invest in, the MetaMax Token ICO is coming up this Monday. The MetaMax cryptocurrency is set to be released this coming Monday, and it's set to make a huge impact on the cryptocurrency community. This won't just be a token, but rather a whole ecosystem. If you want a great investment opportunity to make some serious cash with, this might just be it.
MetaMax is set to be one of the biggest cryptocurrency releases of the year, if not of the past few years. It's going to come compete with automatic liquidity pools, high end coin burning strategies, cryptocurrency staking, and a lot more too. Moreover, there are going to be lots of tokens available for you to scoop up, and obviously, the more you get, the higher your profits could be.
What we want to do today is to take a closer look that this new MetaMax token and the greater eco system to see exactly what it has to offer you. We aren't here to convince you one way or another. However, we do want to perform an in depth review of the most important facts to provide you with the info you need to make an informed investment decision.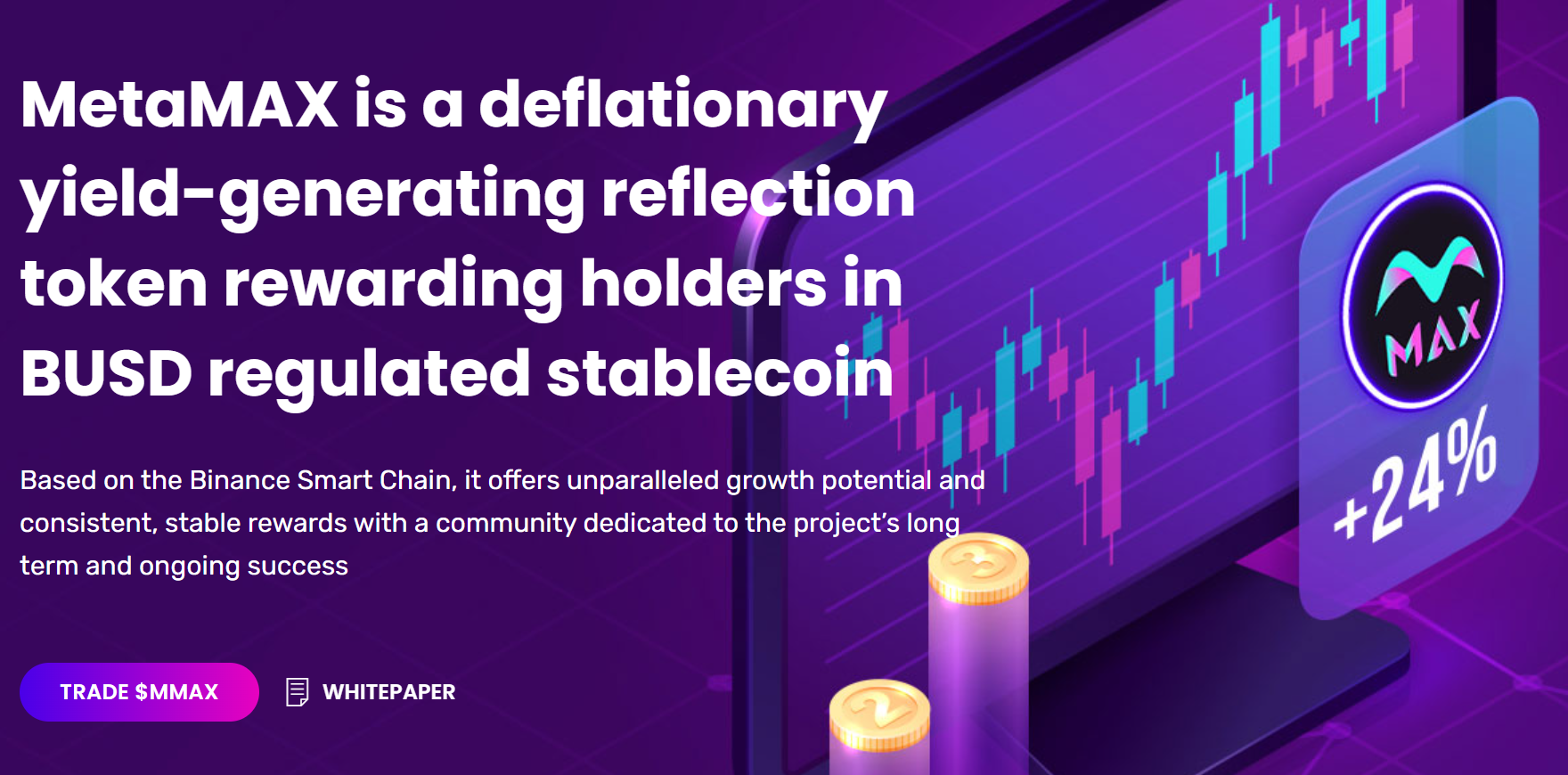 The Basics About the MetaMax Token ICO
First, the MetaMax token will have the symbol Mmax or $MMAX. Mmax is what is known as a deflationary reflection token that is housed on the Binance smart chain. The number one aim of the Mmax token is to be the largest and fastest growing cryptocurrency that can provide people with huge profits.
Moreover, this token is then going to provide you with very steady yields because all dividends are paid out in the stable coin BUSD. This means that returns are very stable, safe, and real. You might also like how the ratio here is pegged at a solid 1 to 1 with the United States dollar. MetaMax is a full-scale eco-system that forms one amazing crypto coin.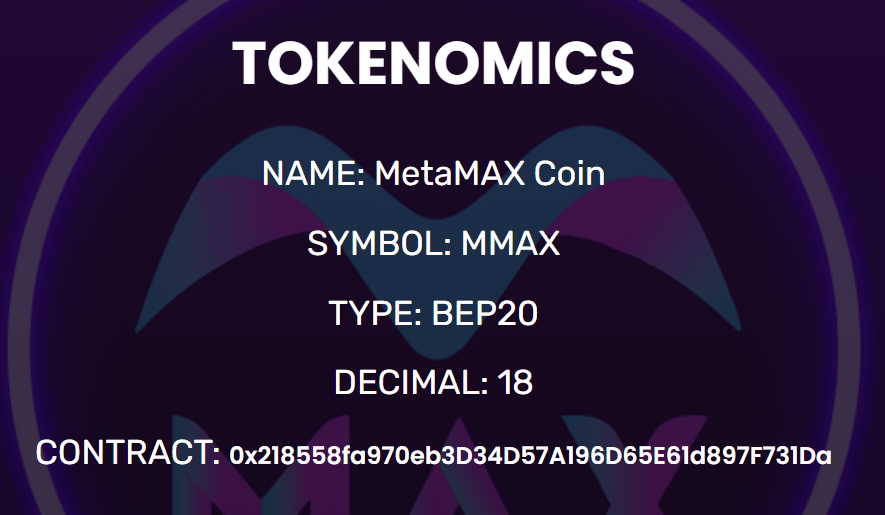 This token is classified as BEP20, and it is very community oriented, and it's all about making easy exchanges of value and generating plenty of value using high end coin burning strategies, automatic liquidity pools, and even a static reward system for your efforts. Of course, there will also be cryptocurrency staking available.
The decentralized finance system that this is based on allows for the bridging of the gap between fiat currencies and cryptocurrencies, with all of the rewards and benefits found in cryptocurrencies. What is also beneficial here is the fact that this speed of transactions are going to be much faster, as this system has up to 10 times faster block speed, which is then combined with much lower fees when compared to any other cryptocurrencies out there. One of the reasons for this is because it's going to be held on the binance smart chain.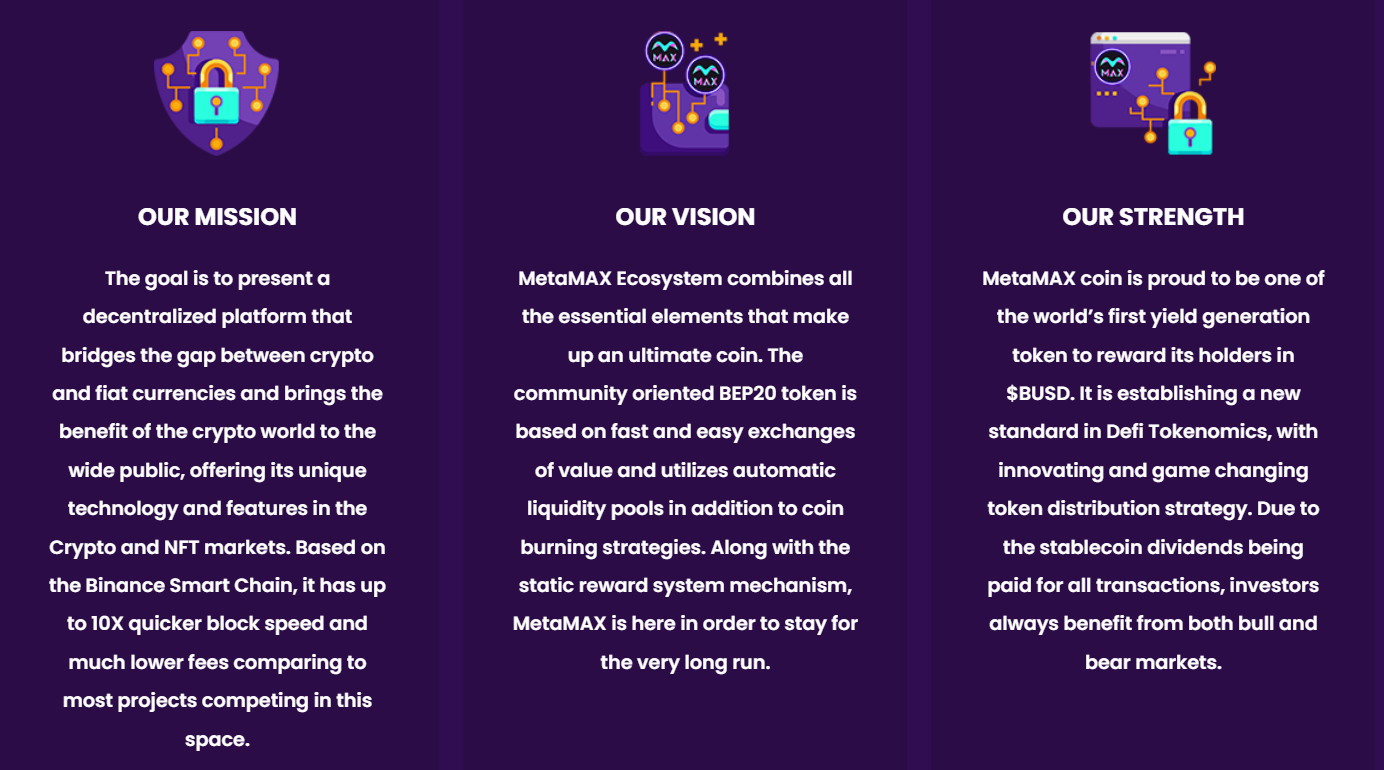 Of course, the fact that this MetaMax token is going to be yield generating makes it one of a kind, and very profitable too. And this is all thanks to the decentralized finance system it is housed on. Yes, the tokens will increase in value after you purchase them, just like any other asset should, but there are then also other profit systems, such as the yield generating system complete with cryptocurrency staking, to allow you to make even higher profits. The fact that all dividends are paid out in stable coins just makes things that much better for anyone who is a holder.
The MetaMax Roadmap
Let's just take a quick look at what the MetaMax token road map looks like once the ICO has been started.
Phase 1
Project approach

Promotion

Whitepaper

Token creation

Site development

Airdrops
Phase 2
Very aggressive marketing strategy

The private sale

The public sale pinksale

List the token on CG and CMC
Phase 3
List on the first exchange

Release the staking app that has awesome rewards for all token holders

Start mass marketing after every single step

Partnering with blockchain

Launch the DEFI 2.0 app
Phase 4
The creation of multi-currency wallets

New tokens complete with utility in the MetaMax Ecosystem

Launching the first NFT video game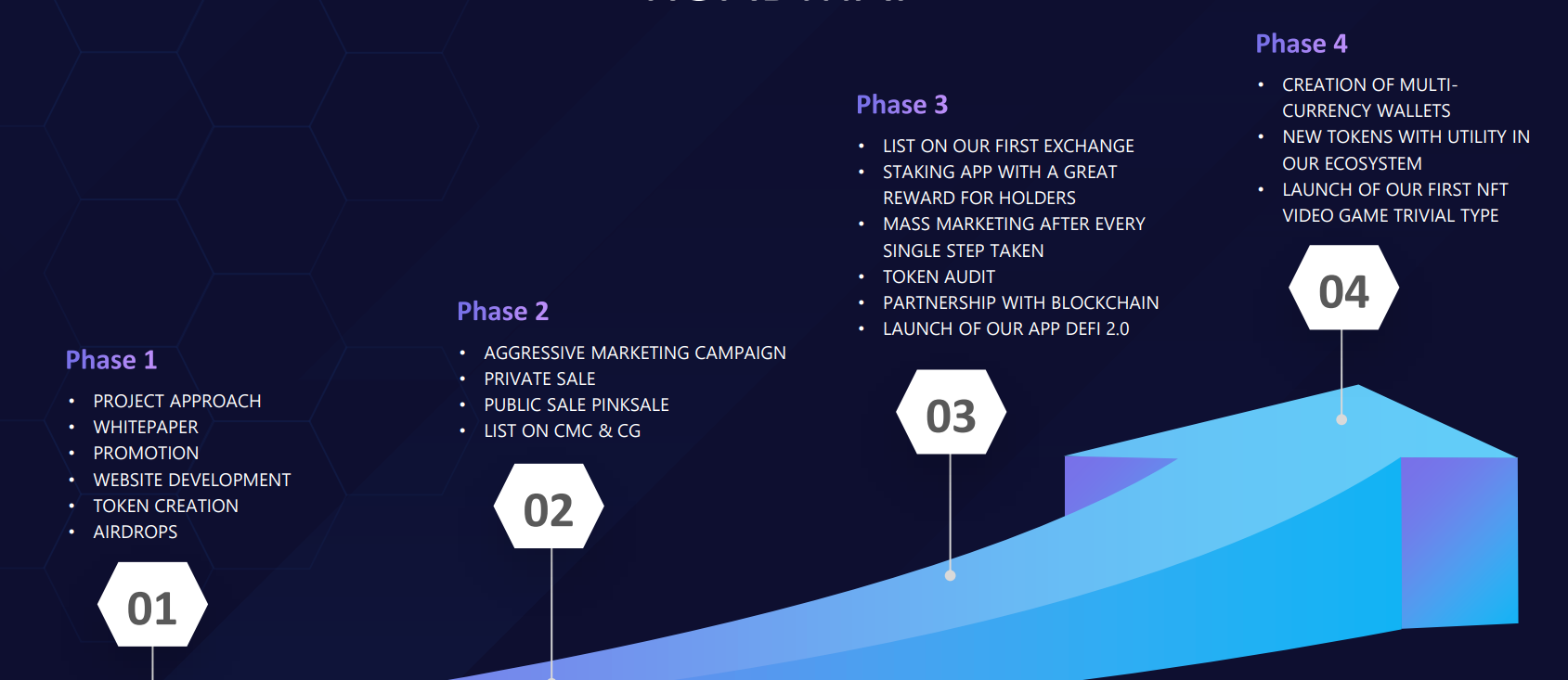 Coin Distribution
At the initial release, there are going to be 10,000,000,000 MetaMax tokens available. Let's take a look at how they will be distributed. In terms of the distribution, at full 30% of all coins will be used to perform strategic coin burns, 15% will be sold through private sales, 25% will be made available during the first public sale, an additional 10% will be sold during the second public sale, 2% will be sold through airdrops, 7% will be provided to all members, 4% will go to the foundation itself, and 7% will go to the team behind MetaMax.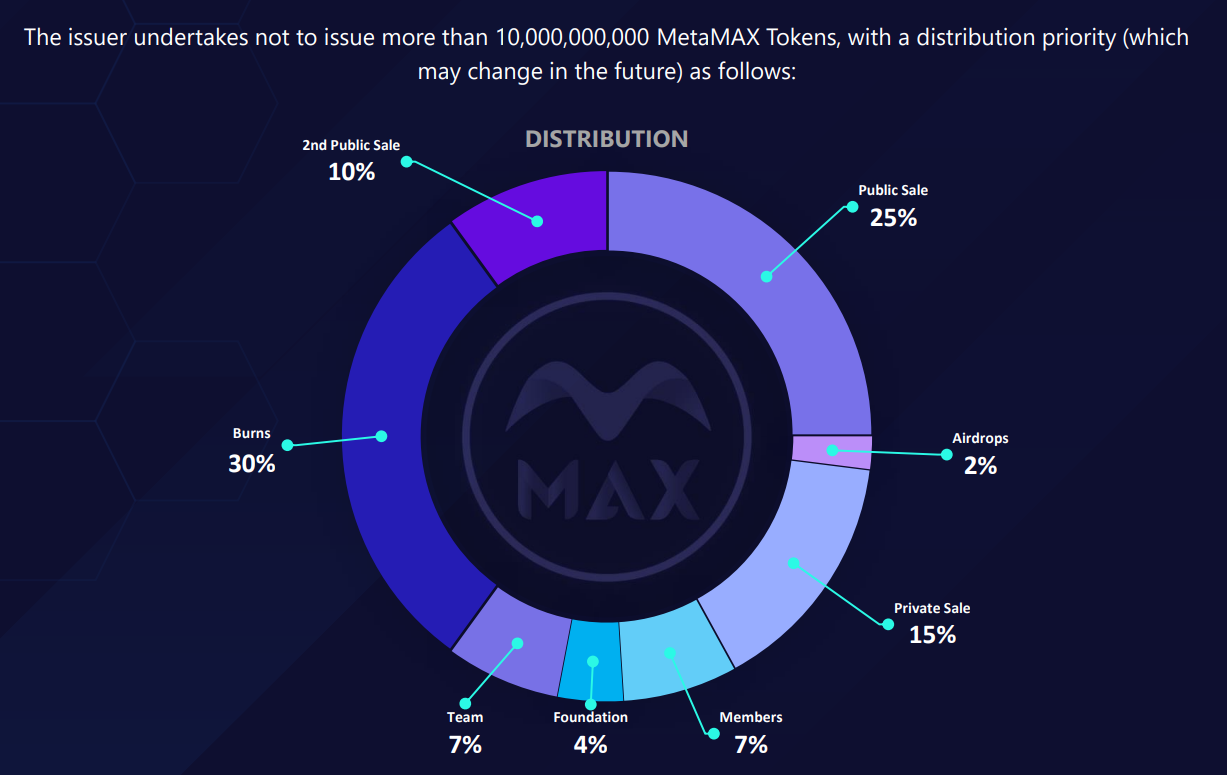 MetaMax Transaction Fees
As with all tokens and cryptocurrencies out there, there will be some transaction fees associated with the meta Max token. However, just because you pay transaction fees doesn't necessarily make it a bad thing, because you also benefit when everybody else uses their coins and has to pay transaction fees on their transactions. There will be a full 8% transaction fee on all transactions. 1% is going to go towards the liquidity pool, 1% for development, 1% for marketing, 1% for public burn, and 4% will be used as a reward for all other token holders.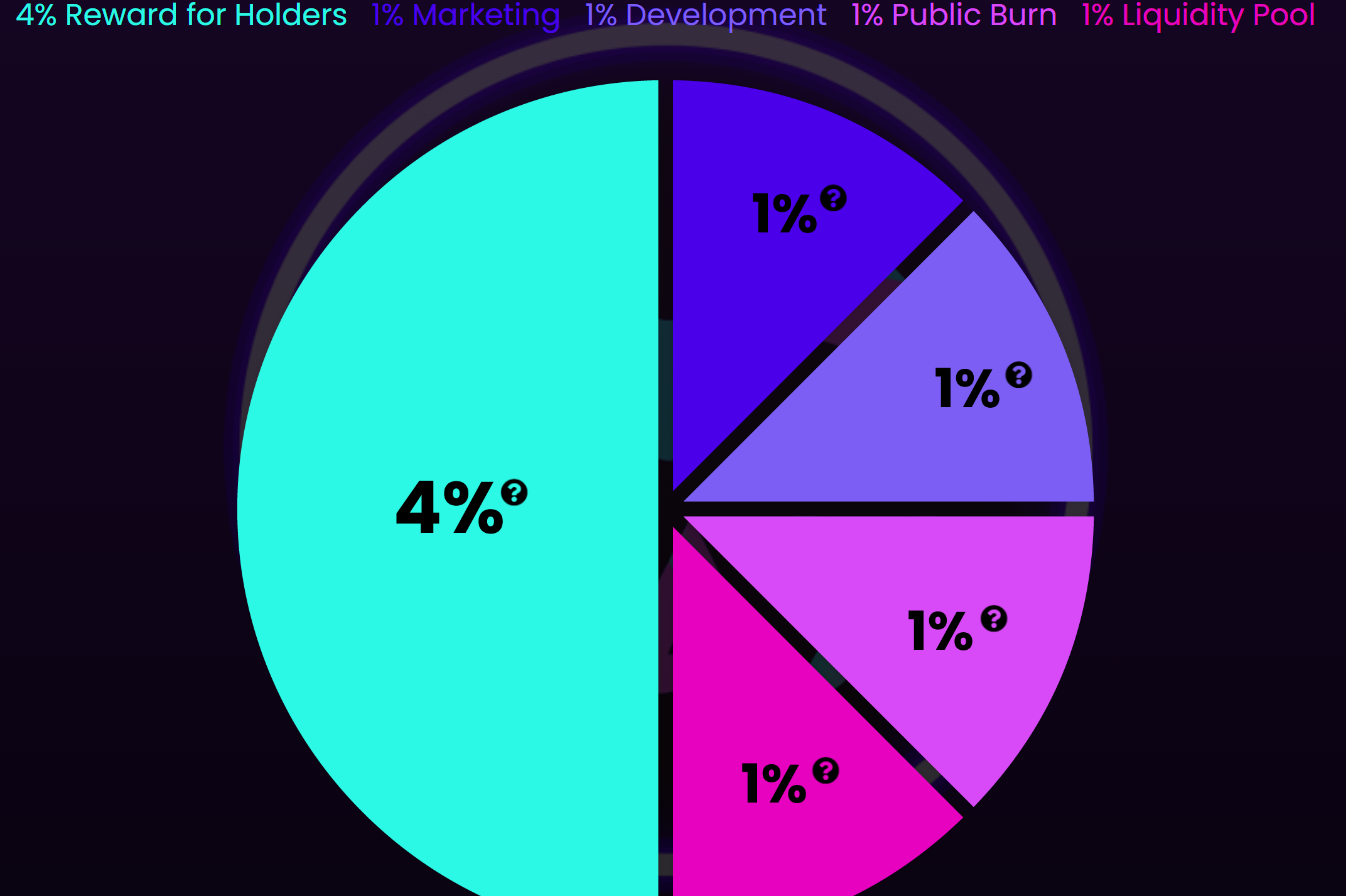 Other Facts About $MMAX
One of the coolest parts about this token is the fact that there is an anti whale system in place which helps to limit the sale of tokens to help prevent massive drops and drops in value. There is then also a buyback reserve system in place that converts into binance coins, which are then stored in the contract, which are then used to perform strategic coin burns and buybacks. This is done in order to help create volume, rewards for holders, and positive price action. Those coins are then burned and removed which then allows shareholders to get higher rewards.

The MetaMax ICO – The Bottom Line
If you're looking for the next big investment opportunity, the MetaMax ICO could certainly be it. There's limited tokens and lots of money to be made, so check it out!
CLICK BELOW TO GET METAMAX TOKENS