Profiting with Income Mentor Box
If you are new to the world of Forex trading, you might be a little weary or intimidated by it. Of course, this is reasonable, because after all, while Forex trading does allow for a huge profit potential, it can also be very risky. It is much easier to lose money via currency trading than it is to profit, but this is where the Income Mentor Box Day Trading Academy comes into play.
The fact of the matter is that without a good education, there is really no chance that you will be successful here. You need to know the terms, the basic concepts, charting solutions, how to analyze the market, how to use trading platforms, and what the different trading strategies are. Well, this is where the Income Mentor Box Day Trading Academy can help you.
People, this is a world-renowned online school for aspiring day traders and Forex traders. It's a place where you will learn everything there is to know about trading Forex and other markets. Today we want to do an Income Mentor Box Day Trading Academy review to tell you exactly what it is and how you as a beginner trader can benefit from it.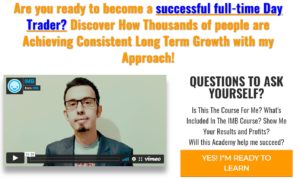 What is Income Mentor Box?
The Income Mentor Box Day Trading Academy is one of the world's most popular and renowned schools for aspiring traders. IMB is all about teaching you how to become a proficient, self-sufficient, and profitable day trader. The aim here is to teach you absolutely everything you need to know about day trading, so you can start making profits on your own.
The end goal here is to get you to the point where you can quit your day job, become a full-time trader, and start making a real living from the comfort of your home.
Remember that although the main focus of this Income Mentor Box Day Trading Academy is Forex trading, it will also teach you about cryptocurrencies, stocks, and more. The concepts and information that you learn here can be applied to all forms of market trading.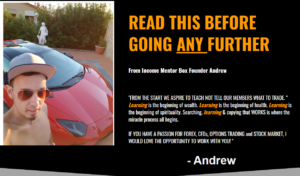 Who is the Mentor?
A very important aspect of any school or course is who the teacher is. After all, having the right mentor in your corner makes a world of difference. A good mentor can teach you everything you need to know to be successful, and they can make it easy and fun as well. Well, this is exactly what you get here with the Income Mentor Box Day Trading Academy, a mentor that knows what he is doing and who makes learning both easy and fun.
The mentor or teacher behind the IMB Day Trading Academy is none other than Andrew. A, the same person from Andrew's Trading Channel on YouTube, another fantastic and free resource that you can use to learn how to trade.
In terms of IMB, Andrew has designed all of his lessons in such a way that even somebody who doesn't have a single clue about Forex trading can learn with ease. All concepts and information are presented in an easy to grasp manner. Everything is done in a step by step manner and is illustrated using live video examples.
What Income Mentor Box Can Teach You
What you probably want to know is what you will learn here. Well, the Income Mentor Box Day Trading Academy is designed to teach you all about terminology, basic market concepts, advanced trading strategies, trading platforms, charting solutions, and much more.
Simply put, you will learn everything you need to know to become a proficient Forex trader. For a sneak peak at what the IMB Day Trading Academy has to offer, take a look at the list below. Keep in mind that there are well over 50 full-length lessons included in the IMB curriculum.
Support & Resistance

Using different trading platforms

Stock market vs Forex trading

How much money to start investing with

Biggest trading mistakes

Best entry levels to open trades

Using different time frames

Using various indicators

Forex screening

Pumps and dumps

Setting realistic goals

Personalized trading strategies from the mentor

AND MUCH MORE
The Free IMB Forex Signals Group
Something worth noting about Income Mentor Box is that when you join, you will also get free and unlimited access to the included IMB Forex signals group. This signals group runs over the Telegram messenger app.
The point here is that this group provides you with up to 12 actionable Forex signals per day. All necessary research and analysis have already been done, and all signals come to you complete with entry and exit points.
Therefore, all you need to do is to copy and paste the Forex signals into your broker or platform of choice, execute the trade, and watch as the profits accumulate. These signals are up to 95% accurate. This is great because it allows you to make fast and easy profits while you learn, all without really having to know or do anything.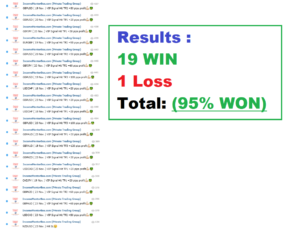 The Cost of the IMB Day Trading Academy
What you probably want to know is how much it will cost you to join the Income Mentor Box Day Trading Academy. The cost is $299, which is very reasonable, and much more affordable than virtually any other trading school out there. Moreover, this is a one-time payment with no hidden or recurring fees of any kind.
What is nice about that price is that is an amount of money that you can easily make back through a couple days of using the Forex signals provided by IMB. Moreover, once you become a member of the Academy, you are a member for life, with unlimited and lifetime access to all course content and the Forex signals group.
Income Mentor Box Review – Final Thoughts
After all has been said and done, the important thing for you to know is that if you want to learn how to trade Forex like a pro, it's the Income Mentor Box Day Trading Academy that can help you accomplish this goal.
CLICK BELOW TO JOIN INCOME MENTOR BOX AND START MAKING REAL PROFITS!