The AXI Broker Genuine Review
When it comes to trading Forex and other markets, of course, your own skill and knowledge is very important. However, with that being said, something that is extremely important to your overall success is the broker that you have. Having the right broker in your corner can make a huge difference no doubt, a broker like AXI.
Now, the simple reality is of course that there are tons of trading scams out there, a multitude of scam brokers who want to steal your money. Moreover, even many of the brokers that are legit, or in other words, are not scams, still are not ideal. Sometimes these brokers just charge way too much money for their services, and sometimes the services offered are completely lackluster. However, when it comes to the AXI broker, things are different.
This AXI broker has been around for well over a decade, it serves over 60,000 customers, and is available for use in over 100 different countries. We have done a whole lot of research and have definitely done our due diligence when it came to looking into how legit and how good this AXI broker is. From everything that we have found, it is quite obvious that AXI is the real deal, and it's what we are here to talk about today.

AXI Broker Licensing & Regulation
Ok, so you do probably want to know whether or not this broker is registered as a real company and licensed to operate as a Forex broker. The short answer here is that yes, AXI is licensed and regulated, so it's dedfinitely not a scam.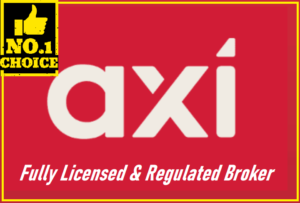 This broker is regulated by the FCA, which is of course one of the strictest financial regulatory bodies out there. The FCA reference number is 509746, something that you can go look up for yourself. Also, the company registration number for both England and Wales is 06378544, and is registered under AxiCorp Limited.

What does This Broker Trade?
Yet another thing that you probably want to know about this AXI broker is what you can actually trade with it.
Now, first and foremost, this is designed primarily as a Forex trading broker, one that allows you to trade with all of the major Forex currency pairs, as well as with many of the exotic currency pairs too.
However, this is not just a Forex broker. It is in fact very diverse and multifaceted. What's really convenient about this broker is that it also allows users to trade with indices, commodities, precious metals, oil, and cryptocurrencies.

Who is This Broker Ideal for?
Next, the reality is of course that there are indeed plenty of legit brokers out there, but they aren't all ideal for the same type of trader. Some brokers are better used by professional and full time traders, whereas others are best used by newbies and beginner traders.
Well, what is so awesome about the AXI broker is that it can be used by virtually anybody and everybody. Like we said, this is a very diverse broker, and this is not just true in terms of what it can trade, but also who can trade with it.
What's really cool is that there are two account types you can open, a retail trading account for normal people, and a professional business trading account for full time traders who trade at high volumes.
When it comes down to it, AXI is a broker that is just as good for newbies as it is for pro traders. For example, the newbie trading account allows for a 30:1 leverage rate, whereas the pro account allows for leverage up to 300:1.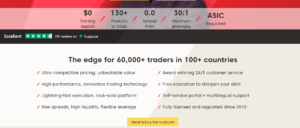 Awards and Testimonials
Yet another thing that just goes to show how legit this broker really is, is that it has received many different awards over the years for its awesome service and its legitimacy.
Now, we do want to say that all of the awards have of course from third parties, as have all of the reviews and testimonials that we looked at. In case you want to know exactly what people have to say about the AXI broker, check out TrustPilot and look it up.
Just some of the awards that AXI has received in the past few years include Best MT4 Forex Broker 2019, Best Forex Broker Europe 2018, and Best Forex Broker Middle East 2019.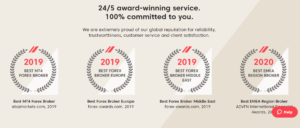 The AXI Demo Account
Something that is worth mentioning here is that the AXI broker does come with a demo account option that you can try out free of cost. Now, when it comes to trading with demo accounts, this is very important, especially for newbies who don't know what they are doing. If you have never traded Forex or any other markets before, you do need to get some practice in.
Without a bit of practice, you aren't going to get very far and will probably just lose all of your money. The AXI demo account allows you to test out your trading skills to see whether or not it is right for you, and it also allows you to test the broker itself. It's all about being able to trade under real market conditions without having to risk real money.

Other Important Facts About This Broker
The AXI broker offers its clients with plenty of free trading education for Forex, CFDs, and much more. Even if you don't know how to trade just yet, this broker, thanks to the various online courses, video tutorials, Ebooks, seminars, and more, will teach you how to be a pro trader.

What you may also appreciate about the AXI broker is that it also has a full scale blog and a daily market news section. This way, you can do some research every morning to find out exactly what is going on in the world around you, which is of course very important for trading success.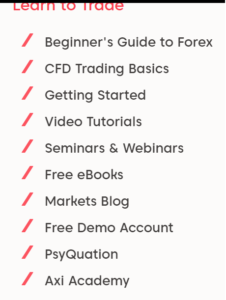 AXI Broker Review – The Verdict
The bottom line here is that if you need a broker that is just as good for trading pros as it is for newbies, then this AXI broker is absolutely worth checking out.