The ultimate trading tool to help you gain an edge in the markets Scalp the Bull & Bear markets like a Pro.
Skyrocket your success and fundamentally change your trading career!
©UPSI is a Ultimate Profit Scalping Indicator which was created to remove frustration when analyzing markets. We found that too many inexperienced traders where cluttering their charts with countless indicators, resulting in confusion when analyzing price action. ©UPSI provides simple, easy to use ALL-IN-ONE indicator that will provide you with unbiased buy and sell opportunities on all assets and all timeframes.
Do you often feel that market goes against you after you place a trade? Have you been waiting for a chance to change your way of trading? Reduce unnecessary losses and increase your odds of winning with this one easy tool.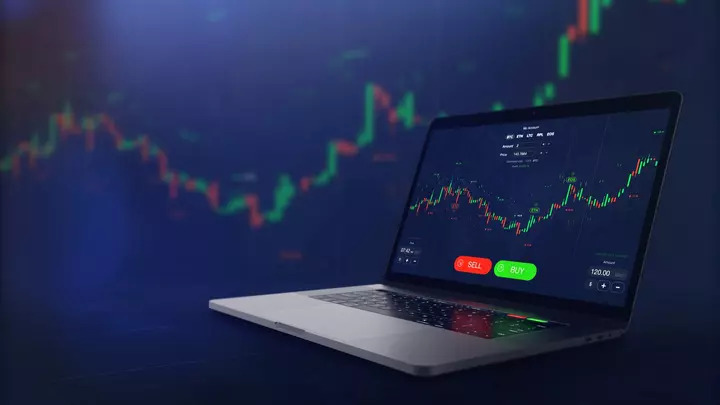 Here Are The Core Features:
©UPSI Volume
Profile Indicator
©UPSI Volume Profile is vital to analyse at the end of parabolic moves. By analysisng the trends of previous volume indicator results, you can focus on the price movements and take the call for buying OR selling based on the market trend, and make necessary correction when needed. UPSI-Volume element indicates the strength of any trend or its weakness.
©UPSI Support & Resistance
Market Spotter
©UPSI Support & Resistance Market Spotter. This will automatically display the exact support & resistance levels and the exact support & resistance price points on all time frames. Yes, that is right, on all time frames. This element will also show you swing low & swing high price zones helping you find the best Take Profit & Stop Loss levels.
SUPPORT & RESISTANCE
SCALPER
If the price falls below a support level, that level will become resistance. If the price rises above a resistance level, it will often become support. As the price moves past a level of support or resistance, it is thought that supply and demand has shifted, causing the breached level to reverse its role. What if there was indicator that will show support & resistance exact price points and price levels? Check this out!
©UPSI One-Click
AUTO FIBONACCI
This indicator automatically plots a Fibonacci retracement based on the number of bars you select. The Fibonacci is automatically updated in real time as new highest and lowest values appears amongst the selected bars. Set Fibonacci like a Pro even if you never used Fibonacci before. 
©UPSI Automatic
Triangle, Wedge & Flag Spotter
Wedge , triangle and flag patterns are commonly used by technical traders to identify potential trend reversals or continuation in the markets. A wedge pattern is characterized by two converging trendlines that form a wedge shape on a price chart. This pattern can be either bullish or bearish, depending on the direction of the trendlines and the overall trend. A bullish wedge pattern is typically seen as a continuation pattern, while a bearish wedge pattern is typically seen as a reversal pattern.
Check Out The Profits
Our Community Has Been Making
Personally, I can fully recommend this all in one indicator package. I tried this on my papertrading account for a few days, then deposited real money and was able to generate great results +59% ROI yestarday and today already over 110% ROI. Very surprised that as a beginner I can start day trading with different setups. These Indicators have introduced me to learning more about charting, before UPSI I was completely lost. Highly recommend! This is best indicator package I have seen so far.
If you are looking for great support in your trading decisions then this is not some magic or fortune telling, this is a tool to indicate probabilities you have found it here. If you are disciplined and patient, know how to read the indicators and want to be consistently successful, then get the indicator. Price for this indicaror is too cheap in my opinion since I made the money I paid back within just 2 trades. One of the best features of UPSI are the unbiased dynamic buy and sell indicator that make trading a lot more easier. I am surprised how accurate this UPSI version 2 is with the alerts. This indicator is all I need to be honest.
This UPSI is absolutely fantastic! Not only does it provide you with great tool to help you make huge profits, but also a useful and educational academy explaining best ways to use this indicator; Its great for me as am newbie trader. I dont need to worry about my emotions or technical analysis, I just follow this indicator and I am making daily profits.
I am a crypto and stock trader with 6 years of experience. This UPSI indicator suite combined with alerts is just fantastic. It not only helps me find best trade opportunities on the day, it also increases my level of confidence before each trade because UPSI has great SR and Volume Profile combination showing exactly where others are entering/exiting trades. Love this! The Support & Resistance indicator shows exact SR price points, and BUY/SELL alerts are super accurate. This is pure gem!