Winning Trades with Triumph Scalper Software
If you want to trade forex profitably but just have no idea where to get started, then something that you might want to do is to check out the Triumph Scalper trading system. For those of you who want to get started in the world of Forex but just don't know how to trade or just don't have the patience to do so, this triumph scalper software can definitely help you out.
Now, this is a brand new piece of software as it was just released last month, but with that being said, it's already managed to make quite the impact on the trading community, especially due to its accuracy and ease of use. When it comes down to it, this might just be one of the best forex trading tools out there that can help put money in your pocket on a regular basis.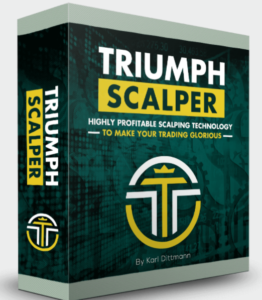 Just in case you don't know what this triumph scalper app is all about, no worries because we will explain that today, and much more. We're going to talk about all of the main features that you get with this Forex trading app, as well as just how profitable it has the potential to be. Let's get to it and find out how you can start trading Forex profitably today.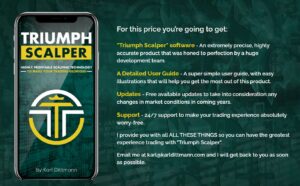 What is the Triumph Scalper App?
For those of you who are unaware as to what the triumph scalper trading system is, this is a brand new piece of software designed to help make Forex trading much easier for you. Now what you do need to know is that in no way is this a fully automated trading system. It's not going to place trades on your behalf, but with that being said, it's also not just a manual trading strategy.
If we were to put it in simplest terms, we would say that this is more or less a Forex trading indicator or even a signals provider. This triumph scalper system provides you with profitable buy and sell signals that you can then use to execute trades on without really having to do any hard work or heavy lifting. It's all about making your life and easy and as profitable as humanly possible.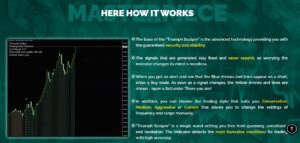 What you also need to know here is that this is not a standalone trading platform or in other words, you can't actually place trades on the triumph scalper itself. Instead, you have to install this software onto your meta trader trading platform, and then attach it to a chart and then go from there. It's not very difficult at all, but that said, this is not a trading platform.
The other thing that you should know about this software is the fact that it is of course based on Forex scalping. In case you don't know what that is scalping in Forex is all about placing very small trades that are only open for a short period of time. The main goal here is to make lots of small profits that end up adding up to a substantial amount at the end of the day. A lot of people like this type of trading because it is relatively low risk and it doesn't take much time either.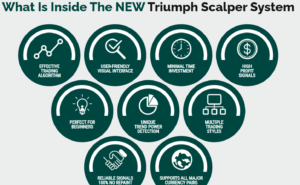 Who is Triumph Scalper Made for?
In case you are wondering whether or not this piece of Forex trading software is right for you, all you really need to ask yourself is whether or not you like making hundreds or even thousands of dollars on a daily basis without really having to do any hard work or heavy lifting.
If you are new to the world of Forex and you have no idea what you are doing and you just don't have the time to learn and can't be bothered with it, then this triumph scalper app is definitely something for you to check out it more or less hold your hand throughout the entire trading process and provide you with all the information you need to make profits on a consistent basis without much risk involved.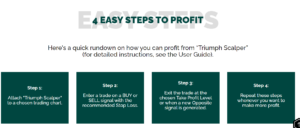 That being said, there is no reason why a more seasoned trading veteran cannot put this software to use. When it comes down to it, this piece of trading software makes everybody's life much easier. And this goes for newbies and veterans alike.
Triumph Scalper ROI
Of course, the most important thing that you want to know about this piece of Forex trading software is how much money it can actually provide for you. Now our very own Andrew has been testing out this system for quite some time now, and we're pleasantly surprised with the huge amount of money that he's been able to make.
So Andrew started trading with $10,000, which is of course quite a substantial investment after just four days of trading, Andrew had almost $18,000 in his trading account. To be exact, Andrew was able to make $7800 of profits in just four days of trading, which equals an ROI or return on investment of 78%.
People, a 78% return on your investment in under a business week is about as good as it's ever going to get. If you don't believe us, just check out the video that we have included here, which actually illustrates Andrew trading live using this Triumph scalper app.
Crucial Information
If you plan on being successful with this software, beware that you should only use it on M1, M5 and M15 timeframes.

Don't forget that this app also comes with an alert system that provides you with instant alerts whenever signals come out. This allows you to trade with the freshest and newest of signals for the greatest accuracy.

Don't forget that there are also three different risk levels that you can choose from, so you can decide whether you want to engage in high risk or low risk trading. Not to mention the fact that there is also a custom risk level that you can customize on your own.

What you may also appreciate about this software is the fact that you only need $100 to start trading with it. This definitely makes it ideal for beginner traders who only have a limited amount of capital to work with.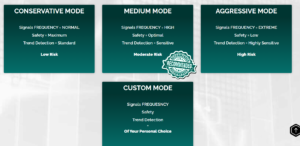 Triumph Scalper Update – Final Thoughts
The bottom line here is that if you don't know much about Forex trading and you don't really have the time to learn and you don't really have the time to spend hours and hours in front of the computer each day, then something like this triumph scalper add can definitely help make your life a whole lot easier and much more profitable too.