The New UPSI V2 Is Here!
If you are planning on making money trading forex, the stock market, cryptocurrency, or anything in between, then you need the right kind of tools and knowledge. Now, something like a good indicator can make a huge difference. With not being said, there are quite literally hundreds of indicators out there. Unfortunately, most of these indicators just are not suitable for most people, particularly not for beginners. However, there is one new indicator out there that is suitable for beginners professional traders alike, and this is known as the UPSI V2 otherwise known as the ultimate profit scalping indicator V2.
Now, for those of you who don't know, the ultimate profit scalping indicator has existed for quite some time now, well over a full year. Since its initial release, it has made a massive impact on the trading community, mainly because it is indeed a very reliable buy and sell indicator that uses support and resistance level, trends, and other features, to determine what the best possible traits are for you to make. However, this new version, the UPSI V2, is the upgraded and updated version of the original.
It comes complete with a whole new set of features that will help you place profitable trades with ease. It actually comes with a full array of components, seven different components, all of which can help you make money in different ways. When it comes down to it, this is one of the best indicators out there at this time, both for newbies and professional traders. It's extremely easy to use, it works on all asset types and timeframes, and it's going to help put money in your pocket. Let's take a closer look at the brand new UPSI V2 to see exactly how it's going to help you make money.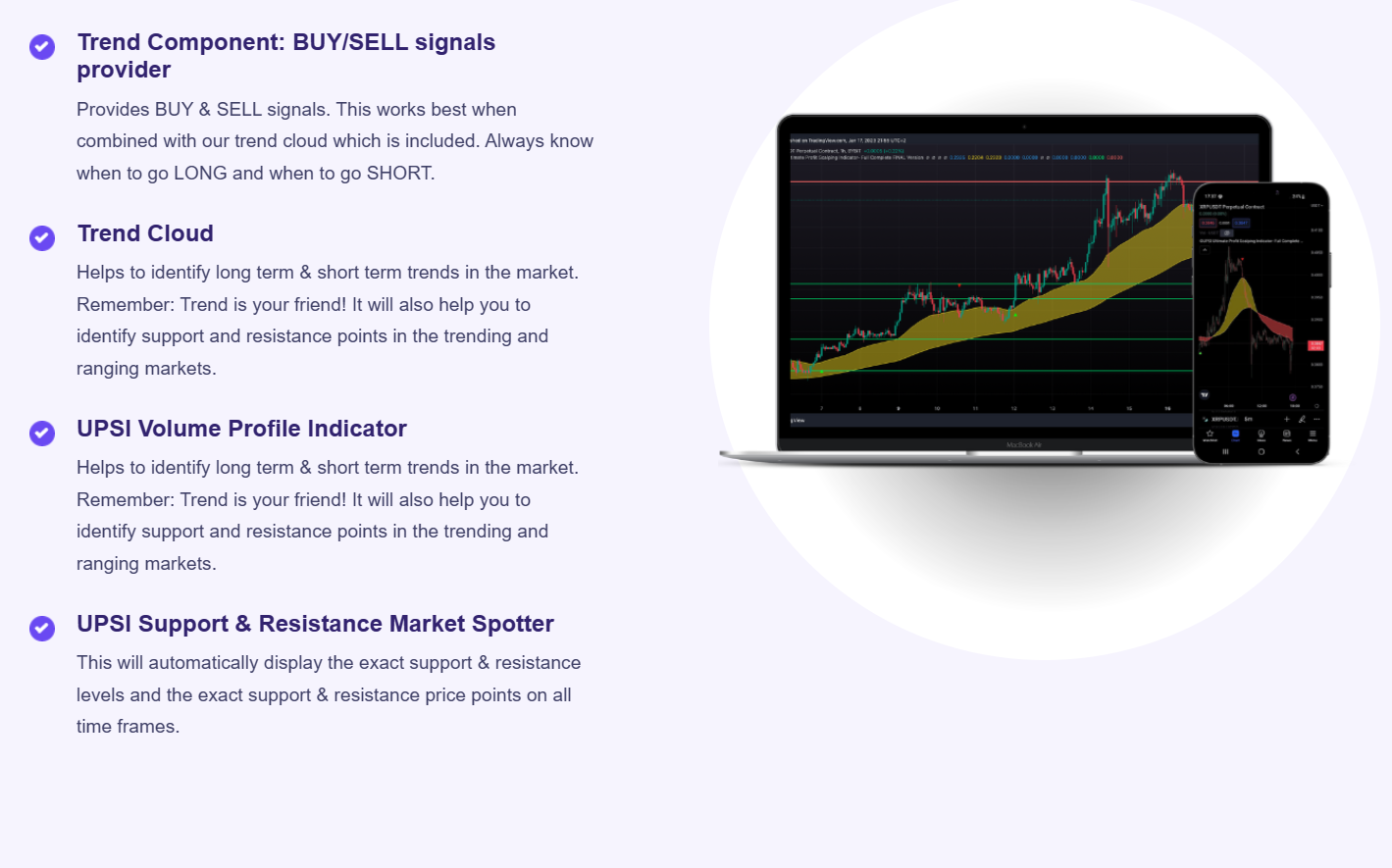 The New UPSI V2
Right now, we do want to take a closer look at this brand new ultimate profit scalping indicator version two or UPSI V2 for short. Something you are probably wondering is whether or not this indicator is ideal for you to use. Well, if you are somebody who wants to make money trading forex, crypto currencies, the stock market, or anything in between, we would say that it is a good indicator for you to use.
First off, it was designed specifically for newbies, for people who really have no idea how to trade this indicator is designed to be extremely easy to use, so even if you don't know the first thing about trading, you should still be able to place profitable trades with it. It comes with so many different components that it really is an all-in-one indicator that's going to provide you with all of the information you need to place profitable trades on a daily basis without much risk for trouble.
An All in One Indicator
One of the biggest benefits that you get with this particular indicator is that it is the only one you will ever need to place profitable trades. This is unlike with so many other indicators out there that require you to use four, 5, or even more of them at once. The issue is of course that indicators, even a single one, is usually going to be fairly complicated.
Therefore, as a newbie, if you have multiple indicators open at once, it's just going to be really confusing, and chances are that you're going to end up then you were before, and probably end up losing money. However, this UPSI V2, is an all-in-one indicator, the only one you'll ever need. It provides you with all the information you need to place trades.
All Assets and Timeframes
Even better is the fact that it also works for all assets. It worked for the stock market, for Forex currency pairs, cryptocurrencies, and much more. It really is an all-in-one and multifunctional indicator. At the same time, it also works on all time frames. This means that scalp traders can use it to place very short trades and everyone else can use it to place day trades or even long term trades. The fact that this particular indicator works for all assets and all timeframes is very impressive no doubt.
The Components of the Ultimate Profit Scalping Indicator
What you need to know is that there are seven main components of the UPSI that will help put money in your pocket.
The first component is the UPSI trend component, which provides profitable buy and sell signals, and it's also going to tell you when to go short and when to go long.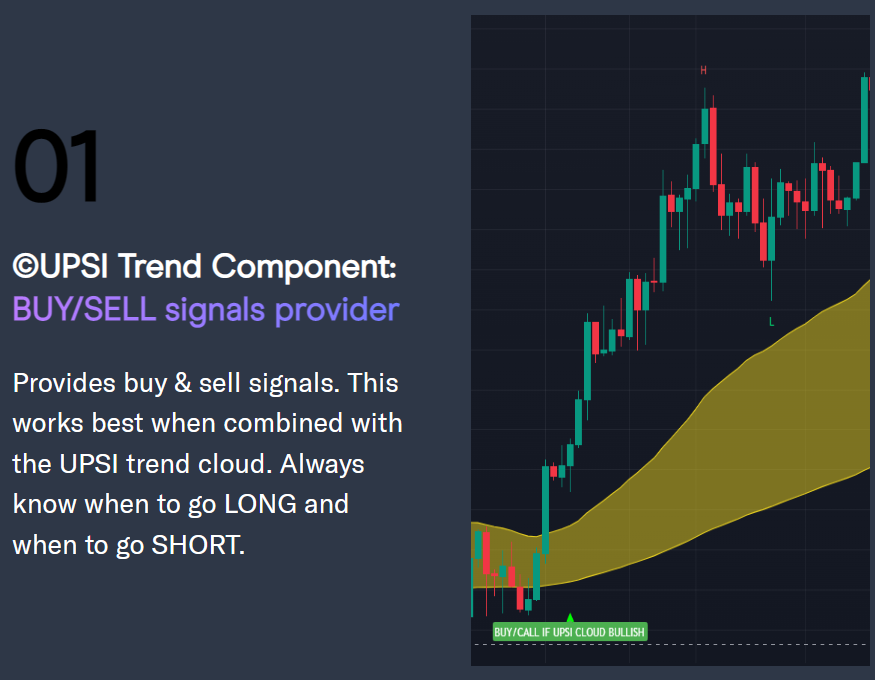 The second component is the trend cloud component that will help you identify both short term and long term trades. It also provides you with ideal support and resistance points in both ranging and trending markets.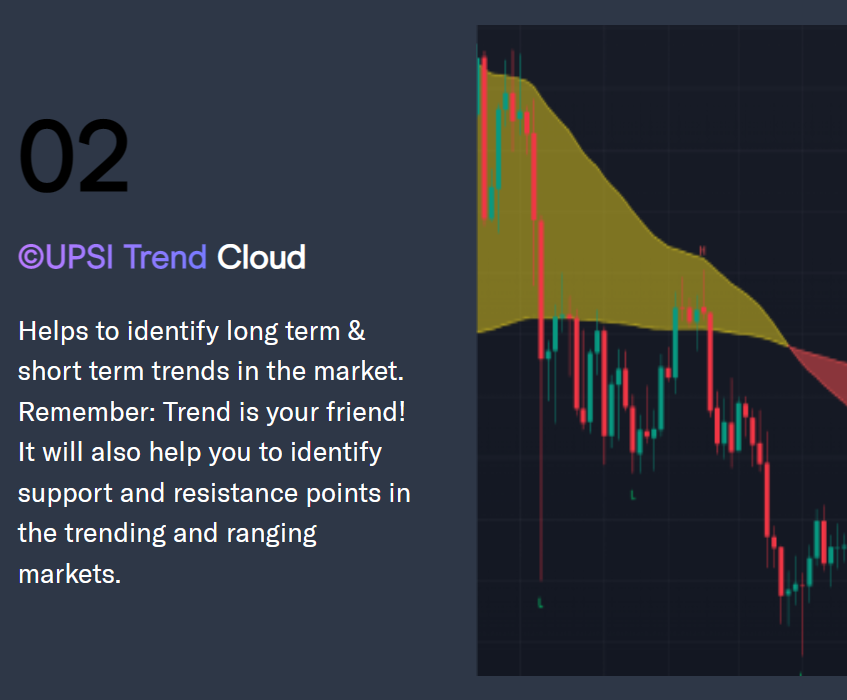 The third component is the UPSI volume profile indicator which tells you all about the trading volume of a specific asset, so it can tell you what the strength of a trend is.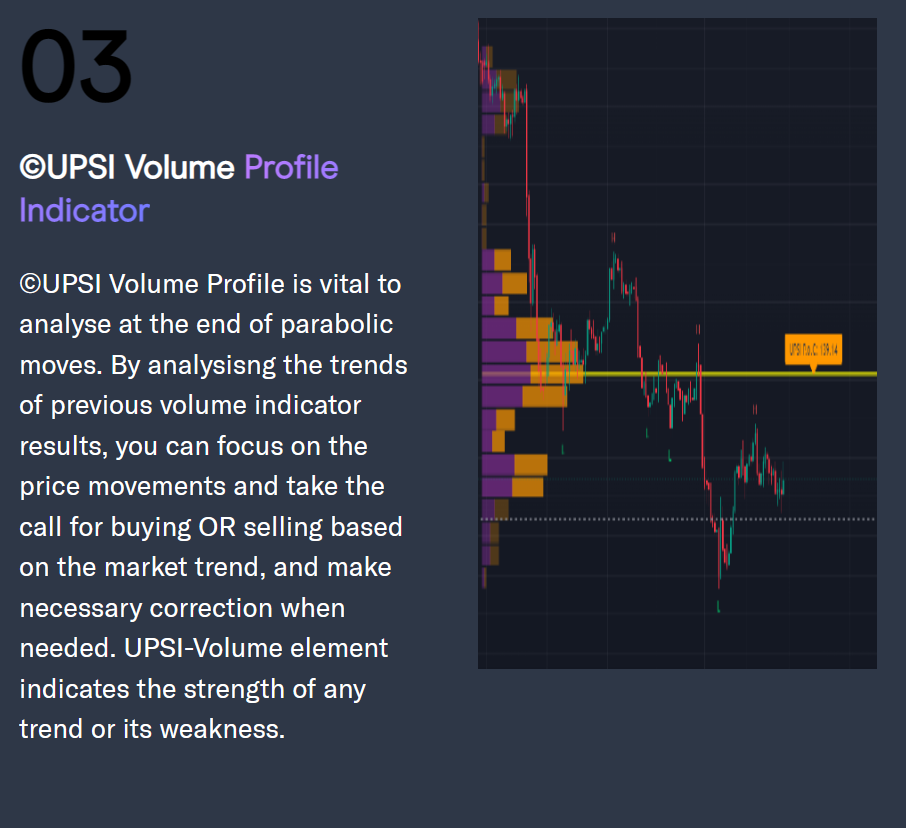 The fourth component is the UPSI V2 support and resistance spotter comma which helps display support and resistance levels, as well as support and resistance price points for all time frames.  This helps provide you with swing low and swing high price zones, and it also helps you set take profit and stop loss levels.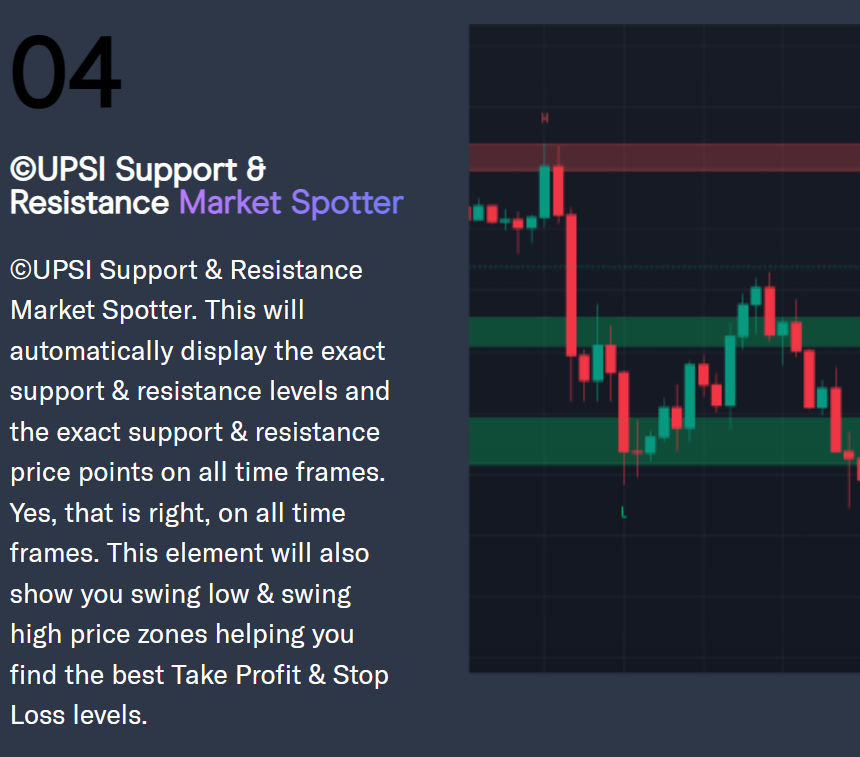 The fifth component is the UPSI V2 support and resistance a scalper, which helps you place short term scalping trades using accurate support and resistance levels.

There are then also two bonus features included here, including the automatic Fibonacci retracement feature that places automatic Fibonacci retracements, as well as the automatic triangle, wedge, and flag spotter, which automatically spots these patterns in your charts.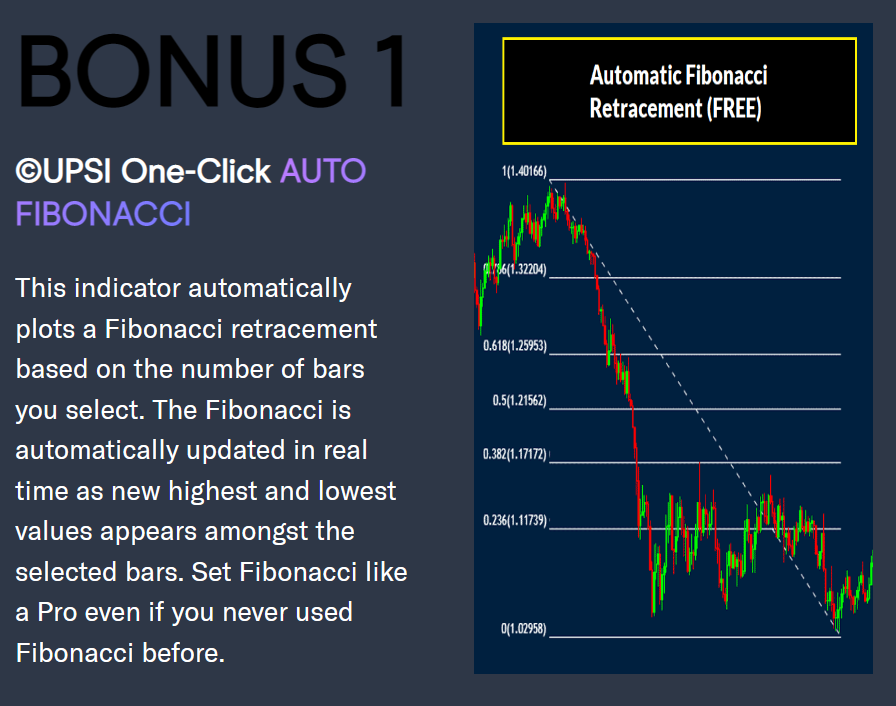 Final Thoughts on the UPSI V2
At the end of the day, if you are looking to place profitable trades without much risk, then UPSI V2 is perhaps the best indicator that you could possibly. Even better is the fact that it barely costs anything to use.
CLICK ON IMAGE BELOW TO REGISTER WITH UPSI V2